Harum manis sejenis buah mangga dari Perlis yang digemari ramai. Kulitnya berwarna hijau dan isinya yang jingga memiliki manis dan berbau harum. Namun dalam politik, harum manis lebih sinonim kepada istilah pengkhianatan kepada mereka yang masih berada dalam PAS tetapi menyokong parti serpihan, Amanah.
Tiga pemimpin yang sering dikaitkan dengan harum manis ialah bekas yang dipertua PAS Amiruddin Hamzah, Adun Kubang Rotan Mohd Nasir Mustafa dan Ahli Parlimen Pokok Sena Mahfuz Omar. Mereka mendapat jolokan pemimpin harum manis kerana pendirian yang tidak selari dengan PAS Pusat termasuk presiden Hadi Awang.
Kebencian PAS terhadap wakil rakyat harum manis begitu menyerlah apabila wajah pemimpin itu terpapar di kain rentang dengan mesej jelas mendesak mereka keluar parti pada pembukaan Muktamar PAS kali ini.
Sebelum ini, tiga wakil rakyat itu melanggar arahan PAS Pusat untuk tidak menyertai himpunan Bersih 5 tahun lalu. Amirudin meletakkan jawatannya sebagai yang dipertua PAS Kuala Kedah dan disusuli Nasir sebagai timbalannya atas alasan tidak dapat memikul arahan PAS Pusat.
Kain rentang itu dipasang di Mergong dan Simpang Empat, laluan berhampiran Muktamar PAS di Kota Sarang Semut, Kedah.
Dengan coretan ayat; "Harum manis : luar hijau dalam oren" manakala di bahagian bawah kain itu terpampang wajah pemimpin berkenaan tertera ayat "Sila keluar dari PAS, tuntutan penyokong kuat PAS Kedah".
Meskipun isu pemimpin harum manis menjadi duri dalam daging kepada kepimpinan tertinggi PAS namun akar umbi tidak melihat ia perlu diperbesarkan. Perwakilan Mohd Haslin Hasan memberitahu The Malaysian Insight, secara peribadinya beliau tidak ada masalah dengan ketiga-tiga pemimpin tersebut.
Katanya, perbezaan pendapat merupakan perkara biasa dalam parti politik.
"Tak salah kalau ada pandangan berbeza, bagi kita tidak ada masalah dengan perkara tersebut, biasalah dalam parti mesti ada perkara begini.
"Bagi saya perbezaan pendapat tidak harus dijadikan sebagai satu isu besar," kata perwakilan dari Sepang itu.
Perwakilan wanita dari Tuaran Sabah, Ummi Faizah berkata isu mendesak pemimpin parti itu keluar sebagai perkara remeh. Katanya, beliau percaya PAS tidak pernah mendesak sesiapa ahlinya untuk keluar parti begitu saja.
"Kalau mereka nak keluar, dah lama dah mereka nak keluar, tapi sekarang mereka masih ada dalam PAS, jadi tidak ada isu pun.
"Dan kalau kita tengok PAS bagaimana pun mereka tidak akan keluarkan ahli jika itu jadi jalan terakhir," katanya.
Kebanyakan perwakilan yang ditemui percaya perbuatan menaikkan kain rentang itu didalangi ahli PAS sendiri. Ummi berkata ia bukan cara PAS kerana ahli parti Islam itu begitu menghormati keputusan pimpinan tertinggi.
Sementara itu, Mahfuz ketika dihubungi berkata beliau tidak terkesan dengan tindakan menaikkan kain rentang berkenaan. Walau digelar pemimpin harum manis, Mahfuz mendakwa masih lagi setia menjadi ahli PAS.
"Saya masih ahli PAS, masih dengan PAS sebab saya ingin menyelamatkan PAS terus tersisih daripada politik arus perdana," katanya.
Muktamar kali ini juga menyaksikan bekas ketua penerangan PAS itu tidak dijemput menghadiri persidangan kali ini. Nasir berkata beliau menangani isu itu secara positif menganggap ia petanda PAS masih ingat kepadanya.
"Kalau mereka letak kain rentang itu ada wajah saya, maksudnya mereka ingatlah saya," katanya.
Nasir yang tidak dijemput menghadiri Muktamar kali ini berkata hubungannya dengan PAS Pusat masih baik.
"Ya saya tak dijemput, sebab saya ini ahli PAS biasa, dan mungkin mereka tak jemput Adun," katanya.- themalaysianinsight
Tun Dr Mahathir Mohamad bingung bagaimana Mahkamah Tinggi Kuala Lumpur boleh menolak saman misfeasansnya terhadap Perdana Menteri Datuk Seri Najib Razak.
Kata Dr Mahathir, kehairanan itu berpunca daripada keputusan berbeza dikenakan pada Ketua Menteri Pulau Pinang Lim Guan Eng, yang berdepan tuduhan rasuah membabitkan ahli perniagaan Phang Li Koon.
"Saya tak tahu, tetapi dalam kes Guan Eng dia adalah penjawat awam. Jadi, kalau ketua menteri penjawat awam, perdana menteri (siapa), kuli?" kata Dr Mahathir kepada Malaysiakini malam tadi.
Bekas perdana menteri itu diminta mengulas keputusan Mahkamah Tinggi Kuala Lumpur menolak saman misfeasans bagi pegawai awam yang difailkan beliau dan dua yang lain terhadap Najib Razak.
Hakim Abu Bakar Jais memutuskan bahawa Najib - sebagai perdana menteri - bukan pegawai awam dan dengan itu menolak saman tersebut.
Former premier Dr Mahathir Mohamad is puzzled with the Kuala Lumpur High Court's decision to dismiss his suit against Prime Minister Najib Abdul Razak for misfeasance in public office.
In striking out the suit filed by Mahathir and two others, justice Abu Bakar Jais ruled that Najib, as the prime minister, is not a public officer as defined in the federal constitution, and hence the suit has no cause of action.
Mahathir in response asked if that were the case, then what would the prime minister be.
Citing the case of Penang Chief Minister Lim Guan Eng, who has been charged with corruption, Mahathir pointed out how Lim is facing trial despite his position as chief minister.
"In the case of Guan Eng, he is ( considered a public officer)," Mahathir told Malaysiakini.
"So if the chief minister is a public figure, is the prime minister a coolie?" he quipped. - mk
Ya...dia jadi kuli Jho Low...
Najib drools-Selangor within graps
29-27 in DUN if Hadi cuts ties with PKR ...
It is almost 29-27 in Selangor.
Yesterday, the Dewan Ulama PAS voted for the party to end its ties with DAP-lackey, PKR.
Today, the Muktamar Pemuda PAS voted for the same.
Tomorrow, the Muktamar PAS will decide if it will continue to work with PKR or not.
This would see the end of the 19-year alliance that started with Mahathir's ousting of Anwar Ibrahim.
PKR has already called PAS's bluff.
Saifuddin Nasution has already called for PAS Selangor Exco members to quit their posts if the decision to sever ties with PKR is final.
Even with PAS out of the picture, the Selangor Pakatan government holds on to the seat of the government with a simple majority.
Pakatan would be down to the last three parties in Selangor: PKR, DAP and PAN.
But this would mean the true master in Selangor which is DAP, holds the largest number of non-Malay seats in the government.
They hold 14 seats while PKR has only 13 of which three are non-Malays. PAN, which lives at the mercy of DAP only has two.
It is very unlikely that PAN would go against DAP's wishes in Selangor.
It was bad enough during Abdul Khalid Ibrahim's time when the Malays in Selangor were stronger. DAP was the one calling the shots
It would be interesting to see how much real power Azmin Ali would have after the Muktamar tomorrow.
Especially when there is already a marked increase in the number of Chinese voters in the Shah Alam Parliamentary constituency.-seademon
PAS putus hubungan dengan PKR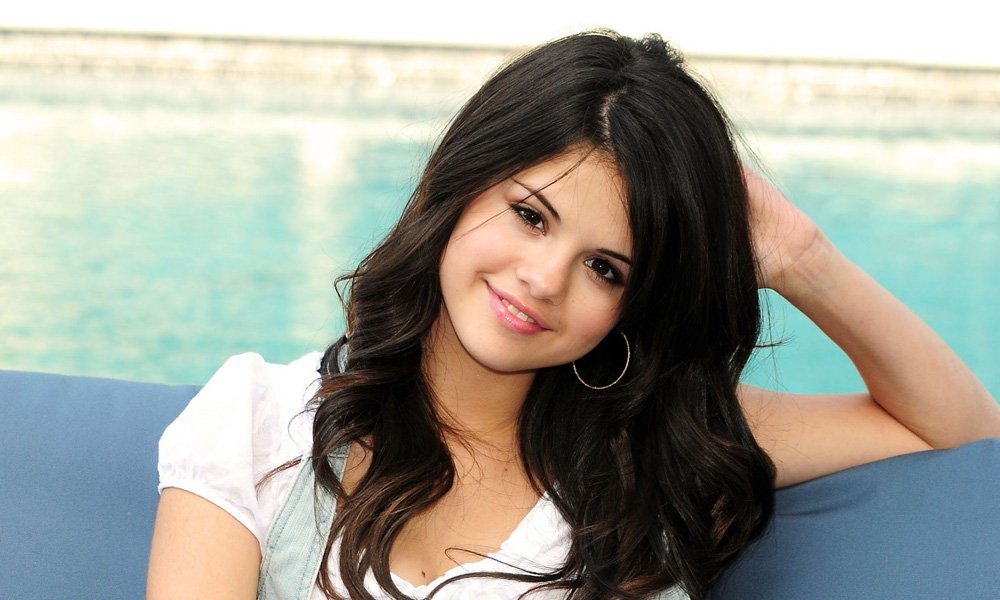 Why attack me over Selena Gomez?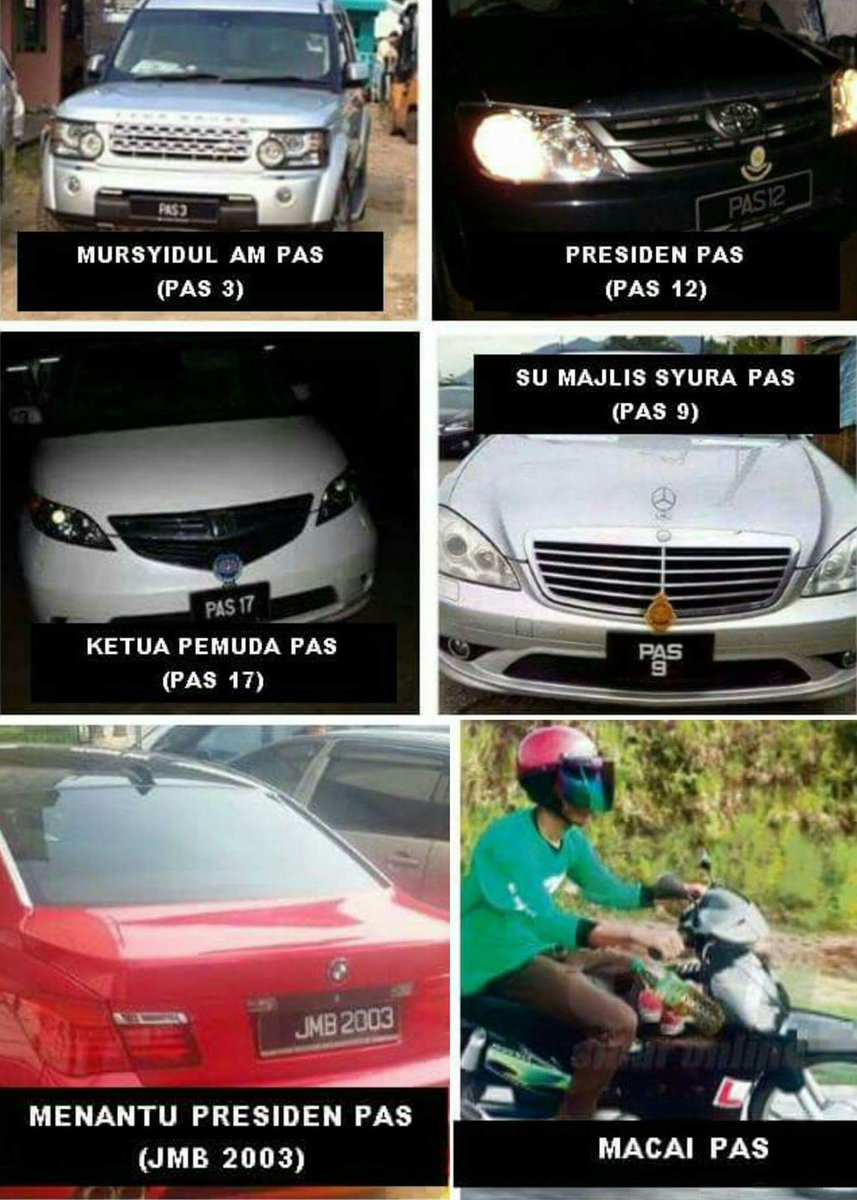 cheers.